Fantastic New Play - Lincoln Road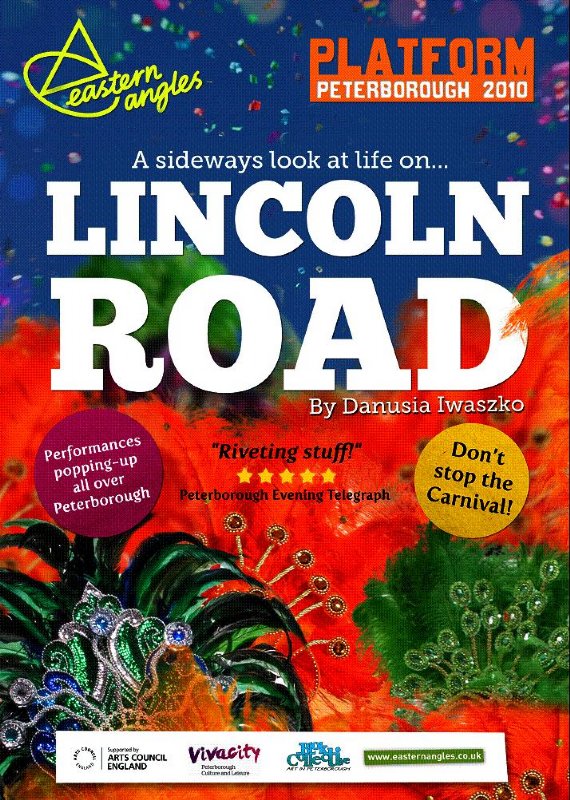 Book now to see this fantastic new play...
Lincoln Road
Based on interviews with Peterborough's residents, Lincoln Road went down a storm when it was performed across the city last year.
Now Lincoln Road is back...bursting with new material!
Danusia Iwaszko has unearthed a wealth of stories, some heart-breakingly sad, others tender and very funny.These experiences, ranging from one Zimbabwean man's grief to 'laugh-out-loud' tales of pushy Pakistani Aunties, spring to life in this fantastic new full-length play.
Performances all over Peterborough - including November 3rd at Jack Hunt School!
October 23rd at 7.30pm St Barnabas Centre, Taverners Road - Tickets £5
October 28th at 7.30pm Bourges Boulevard Fire Station - Tickets £7
October 30th at 8pm Manor Farm Community Centre, Eye - Tickets £7
October 31st at 7.30pm Orton Waterville Village Hall - Tickets £7
November 3rd at 7.30pm Jack Hunt School - Tickets £7
November 9th at 7.30pm Arthur Mellows Village College - £7
November 10th & 11th at 7.30pm The Brewery Tap Pub - £7
November 13th at 7.30pm Millennium Centre, Dickens St - £7
November 14th at 7.30pm The Fleet Italian Community Centre - £7
Box Office: 01473 211498
Book Online: www.easternangles.co.uk