The Hamper Challenge 2010
In December, each of our 84 tutor groups was provided with one single flat-pack cardboard carton, kindly donated by Arrowpak International. From this they had to fill the hampers with food, toiletries etc. and then faced the challenge of working together to create something that encompasses the festive season in a creative and original way
The standard this year was once again very high. Two Christmas trees were kitted out with beautiful attire and swamped by a vast array of well-wrapped Christmas presents and other celebratory decorations such as a five foot Christmas cracker. There was a street of snowcapped houses, not to mention Santa's Grotto, an elf factory, a Christmas Panto and visits from Dr Who in two well-travelled TARDIS.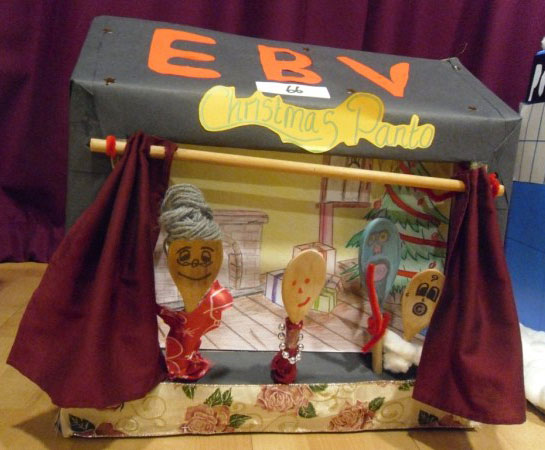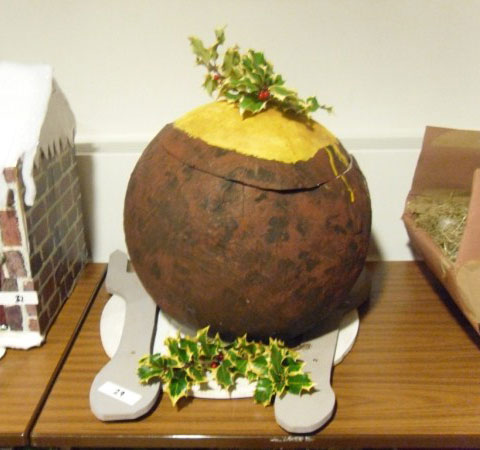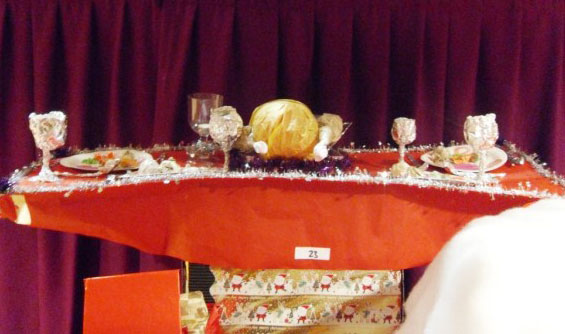 A range of tantalizingly tasty treats from giant Cadbury's Roses and Christmas pudding to two rather large, plump turkeys and an entire Christmas banquet! Yum yum! In the North Pole we had snowmen, a montage of Father Christmas which included a St Nic in a sleigh, slipping on ice and even have a bubble bath. Not forgetting of course one of the most popular characters this year, the surfing polar bear in his Bermuda shorts. On Wednesday, Year 7 students were encouraged to wind through 'JHS Grotto' and having the difficult task of casting their vote. The most popular hamper amongst our Year 7s was one Jeremy Clarkson would probably concur with, a very Christmassy Ferrari designed by MLn.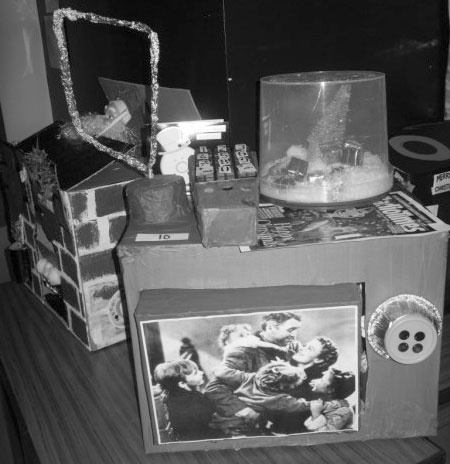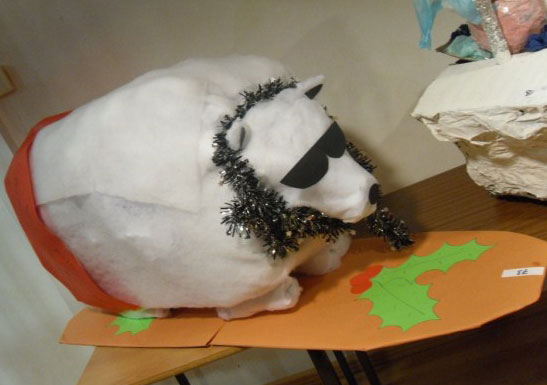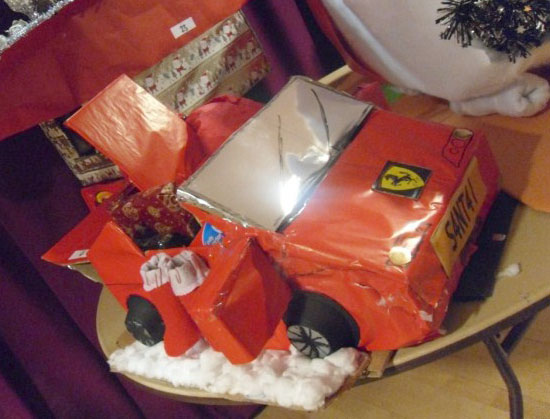 Inside the house, we found Santa 'stuck up the chimney', turkeys roasting in the oven, Cinders making Christmas pudding and a chance to watch 'It's a Wonderful Life' on the TV. What Christmas TV adverts would not be complete without the tune of 'Holidays are coming' and a flash of the big red van that carries one of the nation's most popular cola beverages? Yes, we did indeed have three cola vans, one of which received more votes, than any previous winners in the last three this challenge has been done.
In spite of the cold spell this year the winning tutor group, CSe, were wrapped up in their winter wools and gave up their morning to help deliver the hampers to residents living in Axiom's housing associations such as the Peterborough Foyer who work with young adults. With the help of Richard from Arrowpak, who gave up his morning to become a modern day version of Santa in a sleigh, and Mr Golds who drove the mini-bus, the students of CSe knocked on various homes in the city centre to help deliver much needed (and appreciated) parcels to members of the community identified to us through Age Concern.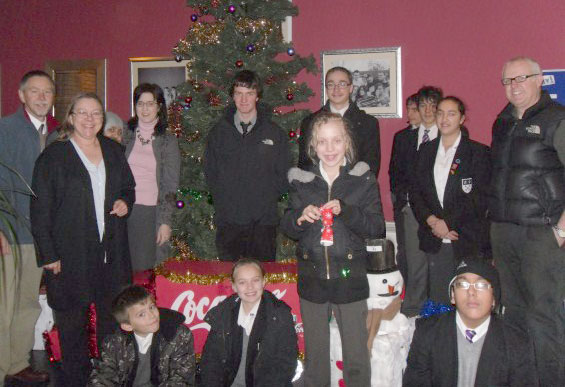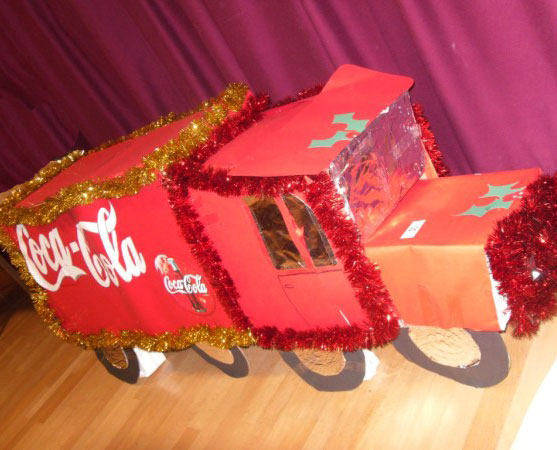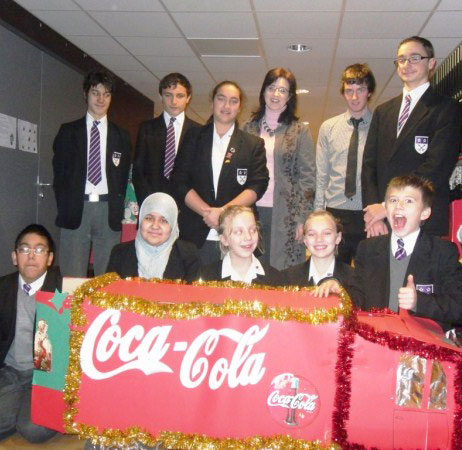 Later that afternoon, as the thick snowflakes fell all around and darkness set in, Mr Golds and myself ventured out once more in the minibus to make our last delivery to St Teresa's homeless shelter, who were amazed once again at the generosity and originality of the hampers.
There were so many people who helped to make the cold wintry season a little more bearable and a lot more festive to those individuals who don't necessarily have much else. Thank you so much to all the students and staff who brought in items for the hampers. Particular mention goes to Miss Lawrence who kindly donated leftover presents from the OAP Christmas Party and to Mr Nawaz who used spare money from the Pakistan Flood Appeal Benefit night to buy items that could be provided for members of the local community. Another thank you must go to Mr Golds who gave up his morning to drive and to the members of CSe who carried some rather heavy hampers. The support from Arrowpak, both donating boxes and their time around this busy season is always appreciated. Finally, a HUGE thank-you to all the students who, for the third year running, has made the effort to be original, creative and charitable and who continually makes the staff JHS so proud.
Miss O' Connor, December 2010