Official Opening of The Roy Duncan Sixth Form Centre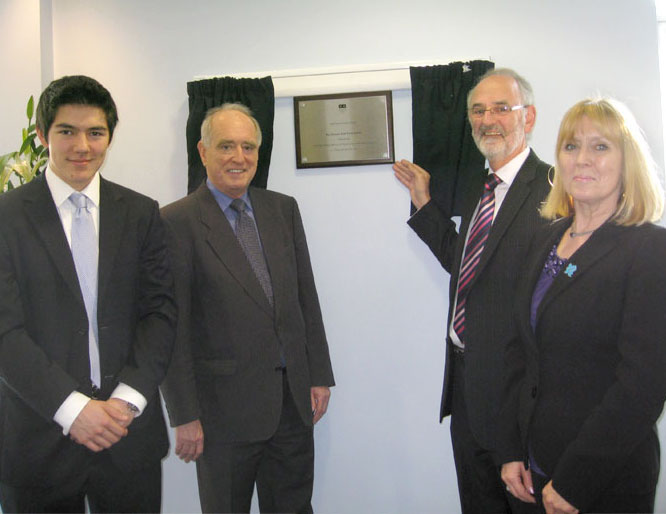 Jack Hunt School welcomed The Right Honourable Lord Brian Mawhinney Kt and former Headteacher Roy Duncan to officially open the school's new Sixth Form Centre on Friday 28 January 2011. The Sixth Form Centre has recently been extensively refurbished and been named after the former Headteacher, who retired in August 2010, to recognise his 35 year long distinguished career at the school.
Other invited guests included the Deputy Mayor, Councillor Bella Saltmarsh and Consort, Norman Saltmarsh, Jonathan Lewis, Assistant Director of Education at the LEA, Representatives from PDG Architects and Carters who were the Project Managers and Builders of the newly refurbished Centre, Primary School Headteachers as well as long serving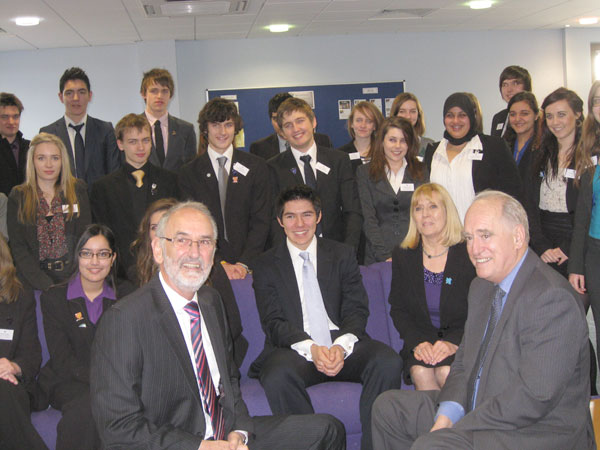 members of staff and Prefects.
The Roy Duncan Sixth Form Centre consists of a large seating area and kitchen with offices for the Head of Sixth Form downstairs, whilst upstairs there is a large teaching area and computer stations for student study.
Celebrations continued into the afternoon when Roy Duncan presented GCSE Certificates to Year 12 students, whilst Year 13 students were invited to a debate of current education and political issues with Lord Mawhinney. Later Sixth Formers and Staff were invited for refreshments in the new Centre.