Senior Citizen Association (CW) Eid Milan Party and Islamic Art and Calligraphy Exhibition at JHS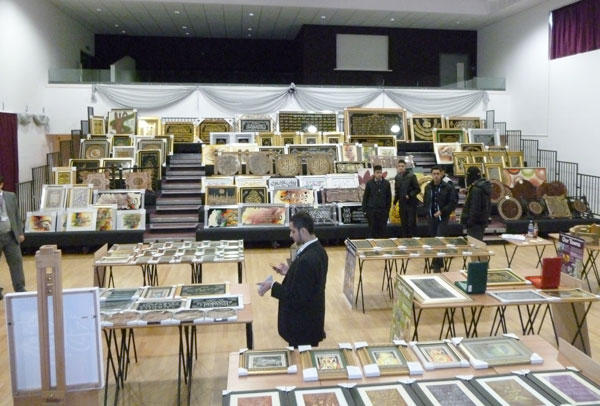 Jack Hunt School organised another spectacular event on 4 February 2011 with more than 300 hundred people attending Eid Milan Party and Islamic Art and Calligraphy Exhibition.
The Eid Milan Party was a joint venture between Jack Hunt School and the Senior Citizen Association Central Ward and was very well organised by Jack Hunt staff and students.
The Consul General at the Pakistan High Commission in London, Mr Muhammad Nafees Zakiria; Mayor of Peterborough, Councillor Keith Sharp; Mayoress, Mrs Doris Marchant; Chief Executive of Peterborough City Council, Gillian Beasley and Dr Musharraf Hussain attended as guests.
The Islamic Art and Calligraphy Exhibition was officially opened by the Consul General and the Mayor of Peterborough and displayed over 300 Islamic Art pieces. All the guests admired the exceptional work which included pieces from different parts of the world, which had been gathered for the exhibition by the staff at Jack Hunt School.
The Consul General said, "Jack Hunt School has enormous talent and it is a great pleasure for me to be a part of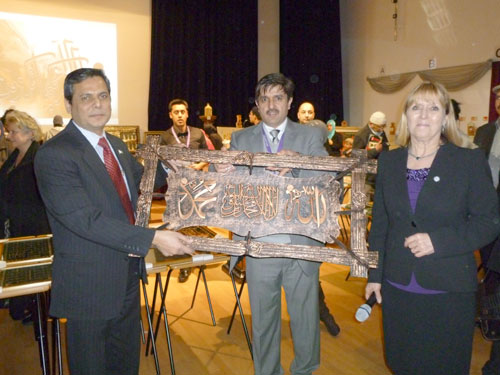 such a spectacular event". He added that this kind of exhibition had never taken place in any of the UK schools before and invited the organisers of the exhibition to represent Jack Hunt School in a joint event in London on 23 March 2011.
The Mayor of Peterborough selected the Holy Quran Frame, a unique piece of art work, for Peterborough Town Hall.
Headteacher, Mrs Pamela Kilbey thanked the guests for their attendance and presented a Frame of Quranic Verse to the Consul General for Pakistan High Commission and the Holy Quran Frame to the Mayor of Peterborough for the Town Hall.