BGL Visits JHS To Teach Pupils On Internet Safety
Part of Information Systems Security Certification Consortium's (ISC)2 'Safe and Secure Online' Programme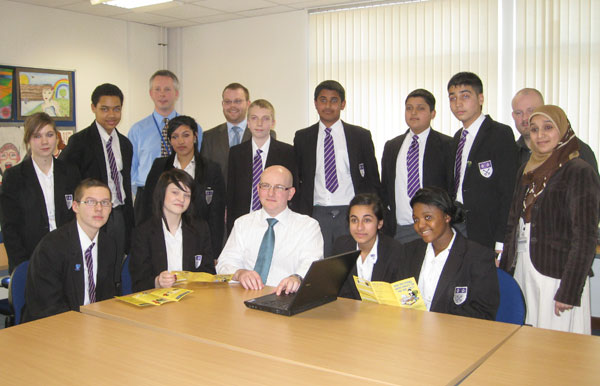 An employee from city company, the BGL insurance Group, visited school to teach students about the importance of Internet safety and security. David Ingall, an Information Security Analyst within the Group's IT division, presented to over 200 pupils at Jack Hunt School, on the dangers associated with the Internet.
The '(ISC)2 Safe and Secure Online' program, run by the Information Systems Security Certification Consortium (ISC)2, is operating throughout the UK and Jack Hunt was keen to get involved as part of its own 'Safe Internet Day' activity. David Ingall, CISSP, a member of the worldwide body, spoke to students aged between 11 and 14 on topics such as how to keep their online identity safe and tips on computer security, including virus awareness and what is and isn't safe to download. David also covered the important issues of cyber bullying, online gaming and online grooming.
Pamela Kilbey, Headteacher at Jack Hunt School commented: "We always welcome support from local businesses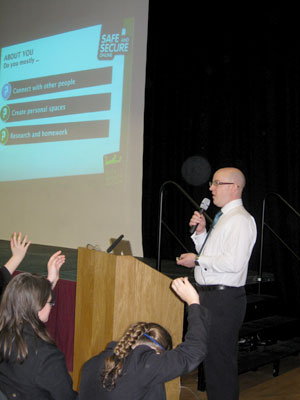 and were delighted when BGL was asked by a professional who understands these issues to come in and talk to our students. Internet safety is an increasingly important subject and one that is constantly evolving – so meeting an expert that is involved in combating this crime on a day-to-day basis was invaluable for the students."
David Ingall, Information Security Analyst at the BGL Group added: "As a father myself, I am aware of the need to keep children safe from any harm that being on the Internet might bring. All of the students unsurprisingly use the Internet very regularly and already had a fairly good understanding of some of the areas that I covered in my presentation. I thoroughly enjoyed speaking to the children and hope that the tips I gave them have not only raised their awareness on what could happen when online but may also help protect them from any future threats."
As a member of the worldwide recognised body, the International Information Systems Security Certification Consortium (ISC)2, David has to earn Continuous Professional Education credits to keep his Certified Information Systems Security Professional (CISSP) qualification and chose to volunteer to give the (ISC)2Safe and Secure Online" presentations in schools as part of the process of maintaining his accreditation. As part of the Information Security Team within BGL Group's large IT function, David works with the business on a daily basis to protect the confidentiality, integrity and availability of information that BGL depends upon every day.