Red Nose Day 2011
With the theme of the day set as 'Pirates' the staff and 6th Form students entered into the spirit of the day and many dressed up, donating to Red Nose Day for the privilege.
Lower school students added Pirate items to their uniform with many putting on eye patches and painting beards and moustaches on their faces.
During the day, each house had an area set up around school where students devised activities to raise money. Activities included 'Bash the Rat', face painting and cake sales, as well as 'selling Staff services' (staff doing what students wanted for a fee).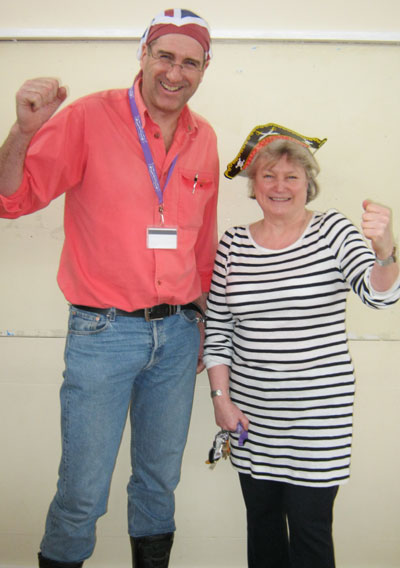 One brave member of staff challenged his students to raise a set amount of money each - and paid the ultimate sacrifice by 'walking the plank' when they achieved
their target! (see the video on the left) Charging an entrance fee to those wanting to watch helped raise more money for the day. All these activities were organised and run by 6th Formers who helped make the day fun.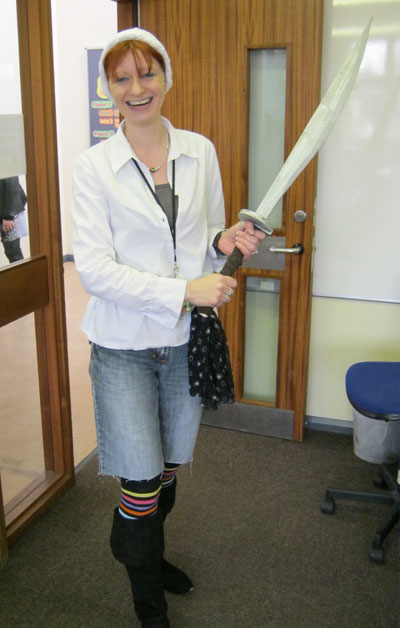 Many form groups encouraged their form tutors to do things they would normally not do such as dying their hair!
The total raised on the day was £1200 – well done to everyone involved.
Mr Keber