Lewis Hook for the Youth Winter Olympic Games 2012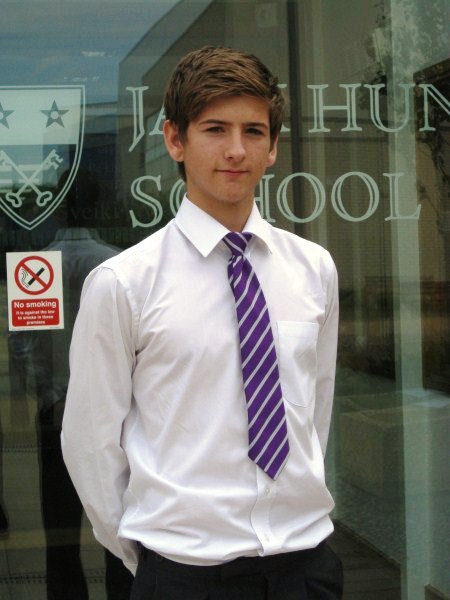 Jack Hunt School would like to congratulate one of their Year 10 students, Lewis Hook, aged 14, who recently travelled to Finland to represent Great Britain in an Ice Hockey Skills Challenge. The challenge was to find the best under 16 players to compete in the first ever Youth Winter Olympic Games which will be held in Innsbruck, Austria in January 2012.
The Ice Hockey Skills Challenge consisted of four skating competitions, two stick handling and two shooting and the top 15 players were chosen to be part of the Olympic team. Lewis worked extremely hard to finish 9th and qualified to take part in the new skill based Olympic event.
Lewis has a rigorous training schedule including running and weights every day to improve his strength and fitness as well as training on the ice four times a week with Peterborough Phantoms.
Lewis said, "I'm happy to be chosen to represent Great Britain in a worldwide event and glad all my hard work has paid off".
Assistant Headteacher, Chris Game said, "The school is very proud of Lewis's fantastic achievement and we wish him good luck and every success".