Curriculum
The curriculum at Jack Hunt School is rich, varied and balanced. It provides our students with the opportunity to excel. All our students follow the National Curriculum leading in Year 11 to GCSE, Cambridge Nationals, BTEC vocational and VCERT qualifications. In the sixth form students can follow A levels, level 3 BTEC and Cambridge National qualifications. Students are guided onto appropriate courses through excellent impartial information and advice.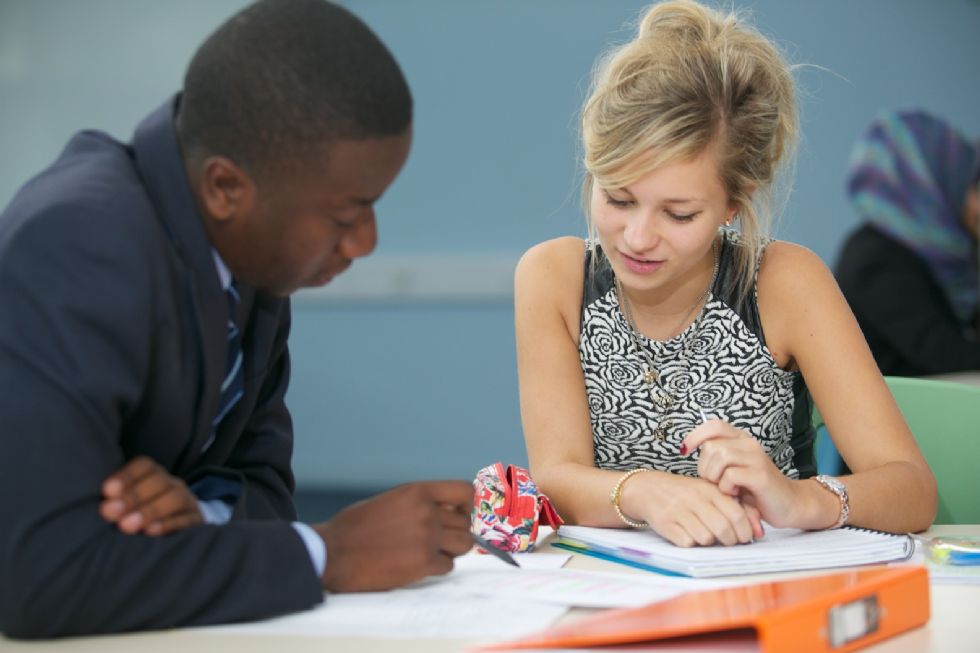 Supporting every subject area is our central, well-stocked Library Resource Centre, which holds books, tapes, videos, journals, computers, and CD Roms, all available to support the research and information skills necessary for effective learning.
The use of Information and Communications Technology (ICT) is a vital part of all our lives. The school has excellent ICT facilities with Intranet and Broadband Internet access that allows the use of computers by all areas of the curriculum. Our computer to student ratio is highly advantageous.
By concentrating on learning and teaching, the content of the curriculum and developing the skills necessary to understand and use knowledge, we believe that we prepare our students well for the worlds of further or higher education and work. Advice about careers and student interviews offer opportunities for students' personal development and confidence building. The skills and knowledge of staff are continually updated to ensure effective teaching.
A full description of the key stage 4 curriculum can be viewed by reading the Year 9 Options Booklets and the sixth form curriculum can be found by reading the Sixth Form Prospectus. The key stage 3 curriculum is based around the National Curriculum although details are provided to parents of new year 7 students through the Year 7 Information Evening as they enter the school. Further details can be obtained by contacting Curriculum Area Leaders, the Head of Sixth Form or the Deputy Head responsible for curriculum, Mrs Ford. Parents of students at the school, are also provided with a login to our Learning Platform, Firefly. This will give further access to information about what students are being taught.
To find out more useful information, visit the National Career Service website which you can get to by clicking here.