Governance
Our school is governed at a local level by an Academy Committee, comprised of individuals local to our community who have a commitment to improving education, parents and staff. The Academy Committee's main role is to carry forward the vision, values, ethos and strategic direction of the school, hold senior leaders to account for the educational performance of the school, and ensure the voices of stakeholders are heard. The Committee meets regularly and individual governors also visit the school to oversee specific aspects of our work.
Governor Responsibilities:
Chair: Shelagh Crossley
Vice Chair: Simon Banbury
Chair, Safeguarding and SEND Governor - ShelAgh Crossley
Shelagh has 30 years previous experience with Leeds City Council within Finance, Environmental Health, IT and latterly Corporate Asset Management. Shelagh is currently employed as an Exam Invigilator at Jack Hunt School – invigilating a range of exams both PPE (mocks) and public exams and specialised exam testing for external bodies and CATS exams for Year 7 pupils. I work with some of our young people who require specific invigilating requirements including reading, scribing, and reasonable adjustment needs
Shelagh became a governor as she always believed that it is important to take an interest in the school where young people go. I have two young people attending Jack Hunt – in Year 10 and 11, and I am keen to see that they receive a great education in a safe and stimulating environment, and what better way to influence than being a Governor. I have given the time that I can to support school and by doing so it allows me to be even more confident about the level of education being offered and the environment it is delivered.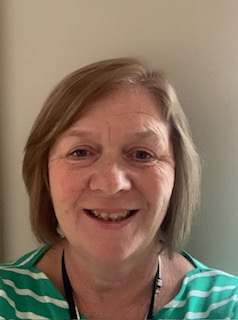 Sixth Form Governor - Claire Banks
Claire has previously worked as a teacher and now regularly advise clients within the Education and Charity sectors. Claire is a keen gardener and enjoy growing (and eating!) home-grown produce from her allotment.
Claire became a governor to contribute and give something back to the community and putting my skills gained through both teaching and working as a solicitor to use.
Governor - Matt mecham
Matt is a software engineer, working on applications in eduction and community spaces. Matt enjoys running and is currently working towards marathon distance.
Matt became a governor to help the school reach its ambitious goals and do the very best for the young people under its care.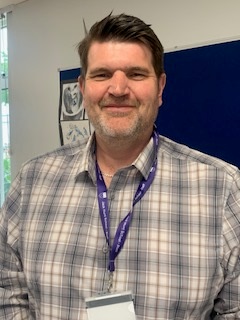 Governor - Willow worthington
Willow has previous experience as a governor at Longthorpe Primary School for 10 years and is currently working as an Early Years Teacher at Longthorpe Preschool, where she specialises in Forest School.
Willow became a governor to get involved in her children's education and continues to support the school and academy to offer the best possible education and opportunities to all the children in our community
For full details of our governor responsibilities, their business interests and their attendance record, please click here
How to contact the Chair of the Academy Committee:
Please contact the school office for more information on contacting Shelagh Crossley. Alternatively, please send a letter for Shelagh's attention to the main school address.
Our wider governance structure:
Our Academy Committee is part of the wider governance structure of the Peterborough Keys Academies Trust (PKAT). To find out more about the PKAT governance structure, including our Members and Trustees, visit the PKAT website here: PKAT Governance Structure
You can also find further compliance information here:
Compliance Documents including Gender Pay Gap Information and Executive Pay Reporting
Are you interested in becoming a governor?
To find out more about the role and current opportunities within PKAT, please contact our Head of Governance, Emma Stephens-Dunn, at estephens-dunn@pkat.co.uk