PD Hub
We provide a Specialist Hub Provision at Jack Hunt School for learners with Physical Disability.
PD (Physical Disability) Hub
This PD Hub is overseen by the Hub Manager who is an experienced SEND teacher and leads a small team of PD TAs. The team work in close liaison with the NHS Physiotherapy and Occupational Therapy Departments to ensure the most comprehensive care and support for our young people with physical access needs. The school is equipped with:
Purpose-build Physiotherapy Room for PD Hub
Four well-equipped care suites/accessible toilets
Well-equipped computer suite for learners needing to spend extra time on homework or research
Adjustable kitchen facilities for learners to practise independent skills in small groups
Wheelchair-accessible garden and greenhouse for outdoor learning opportunities
Our staff are trained in delivering Intimate Personal Care and follow a strict policy in order to ensure learners' dignity, privacy and safety.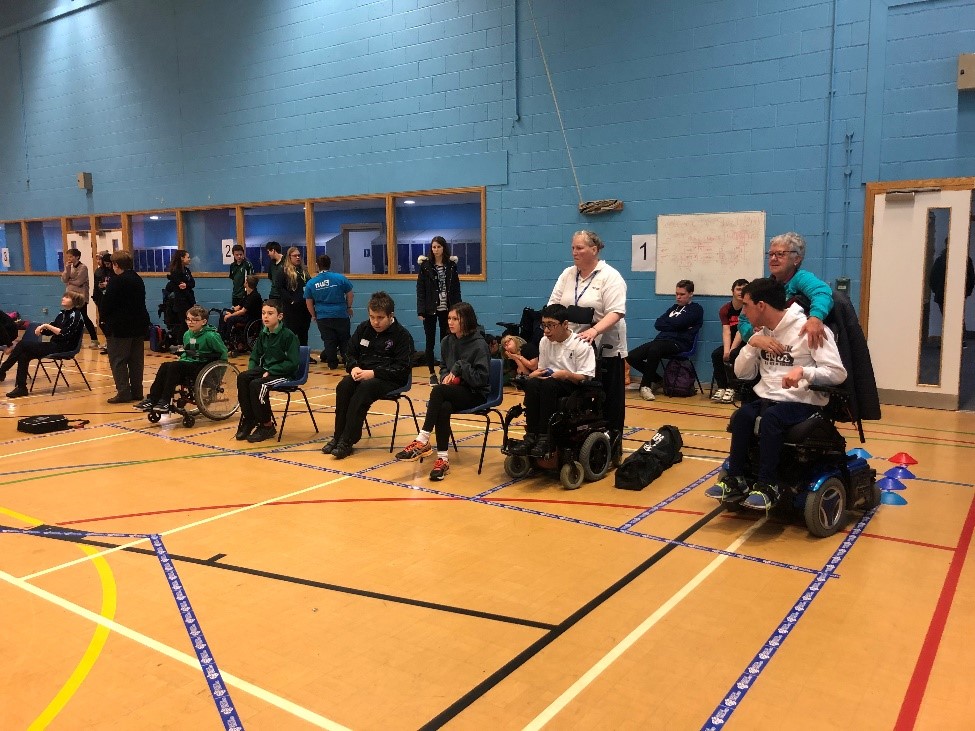 This Hub works closely with teaching staff across the school to ensure that trips and activities are accessible for our learners. We also have considerable experience in running Disability-accessible sporting activities, such as Boccia and wheelchair Basketball. We also have close links with Sailability to ensure our learners have opportunities to experience a variety of activities throughout their school career.
How Do I get a place in the PD Hub at Jack Hunt?
Placements in the PD Hub are via the Local Authority's SEND Panel. Students must have an Education Health and Care Plan which outlines their physical disability and names Jack Hunt Hub as the provision.
Jack Hunt's PD Hub
As well as providing a very limited number of places for students in the specialist Hub, Jack Hunt's Learning Support Department has a key role within the Local Authority as a 'Centre of Expertise'. This refers to the aspect of practice that aims to build knowledge, expertise and resilience in Jack Hunt and other schools across Peterborough for students with a physical disability. Working closely with the staff from the Local Authority's SEN and Inclusion Services, the PD Hub aims to offer a base for information and training to schools and is part of a supportive and collaborative network for sharing best SEND practice. It does this by offering:
Drop-in sessions for teachers and teaching assistants;
Modelling of approaches and resources which can be used across whole schools to build an inclusive culture and practice;
Training on a range of topics around deafness, language modification and differentiation and/or physical disability and access issues for a range of teaching and support staff and staff from other schools.
For more information, please see Peterborough's Local Offer:
For specific information about the specialist Hubs in Peterborough, including the PD Hub in Jack Hunt, ensure you click on the Education page of the Local Offer and go to the drop-down menu.
For more information, or if you wish to visit the PD Hub, please contact:
Kym Ferguson – PD Hub Lead/Assistant SENDCo on 01733 263526 ext 1143 or email kferguson@jhs.pkat.co.uk
Rachel Hunt – Assistant Headteacher/SENDCo on 01733 263526 ext 1212 or email rhunt@jhs.pkat.co.uk
Jude MacDonald, PKAT Trust Director of SEND/PD Hub Manager
The JHS PD Hub is pleased to offer a template of an Intimate Care Protocol for schools to download and adapt.