School Information
---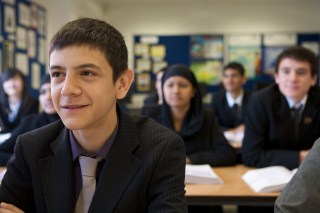 Remote education provision at Jack Hunt School
This information is intended to provide clarity and transparency for students and parents or carers about what to expect from remote education where national or local restrictions require entire cohorts (or bubbles) to remain at home. To access this information, please click here.
Leading Edge Status
Jack Hunt School became a Beacon school in September 1999 for an initial period of 3 years. Following a successful application to the Department for Education and Skills, Beacon status was granted for a further three years with effect from September 2002. In 2004, Beacon schools came to an end nationally and Jack Hunt School successfully applied to become a Leading Edge School.
What is the Leading Edge Partnership programme?
Schools that are part of the Leading Edge Partnership strive to overcome some of the challenges facing education in order to raise standards. Partnerships work collaboratively to 'inspire, design, test and adapt professional practice to raise standards of learning and teaching.
Jack Hunt School's Leading Edge Partnership
Jack Hunt School's Leading Edge Partners were originally Bushfield and Orton Longueville Schools.
Together we worked on such issues as:

Pupil tracking to improve attainment
Pupil voice to improve teaching and learning
Subject specific work
Currently we share good practice with a number of schools and Higher Education Institutions in the following areas:
Vertical Tutoring
Community Cohesion
Communication Leaders
Nurture, Learning to Learn and Breakthrough groups
Restorative Practices
Bi-Lingual Learners
EAL and Deaf Awareness
Behaviour management
NQT support and mentoring programme
​Email: pkilbey@jackhunt.net